Tamraght
Tamraght is a Berber fishing village on a hillside overlooking the Atlantic ocean about 5km south of Taghazout bay and 14km north of Agadir.
Tamraght is known for being the best place to surf in Morocco as it's less crowded and very close to devils, Crocos beach, and banana point, which are perfect spots for beginners and intermediate surfers.
The surf lodge
Yalah surf Tamraght Lodge: Wildflower is within walking distance from the banana point, devils, and crocs.
Yalah surf lodge is close to shops, restaurants, markets, and spa places. A surf lodge is a special place where positive vibes, surfing, yoga, and happiness are always in the air.
Yalah surf lodge has a terrace with a panoramic view, perfect for watching the sunset, having a drink, or chilling.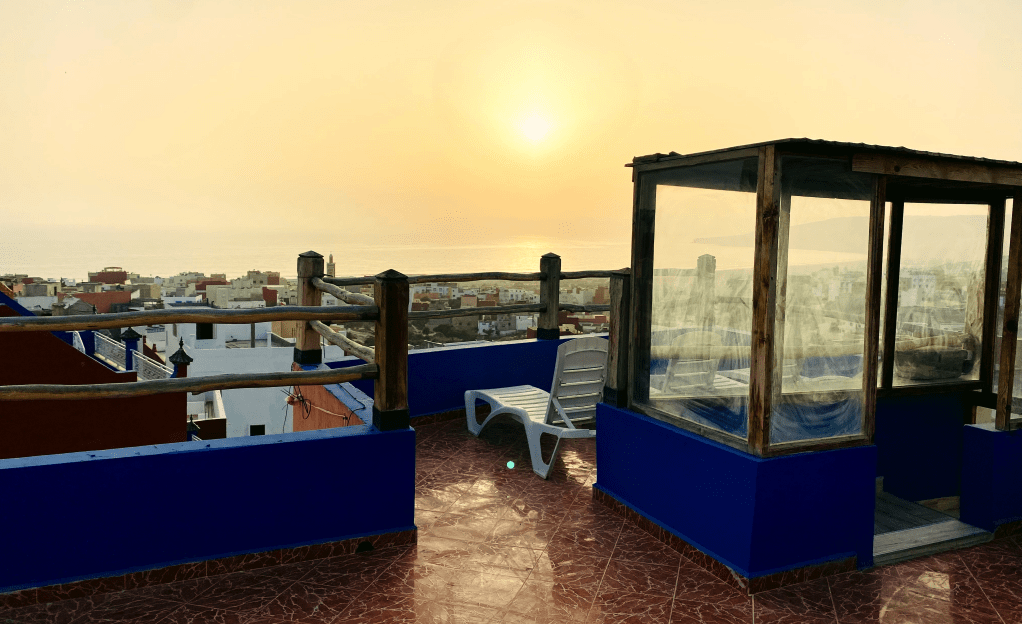 SERVICES AND FACILITIES
24-hour Reception Desk (arrive at any time!)
Hot showers
Card games
Guitar
Family-friendly
Bed Linens
Daily cleaning
High-speed internet
Panoramic terrace
Free tea
Free coffee
Shared Rooms: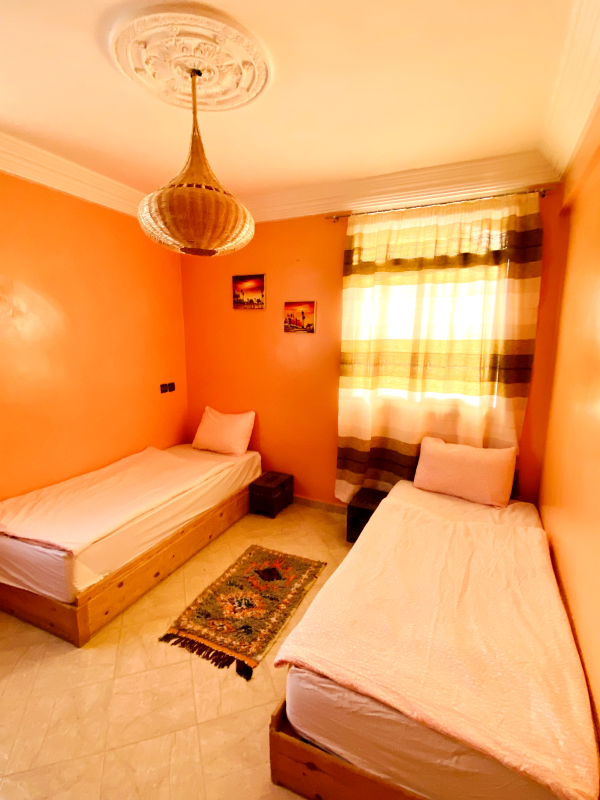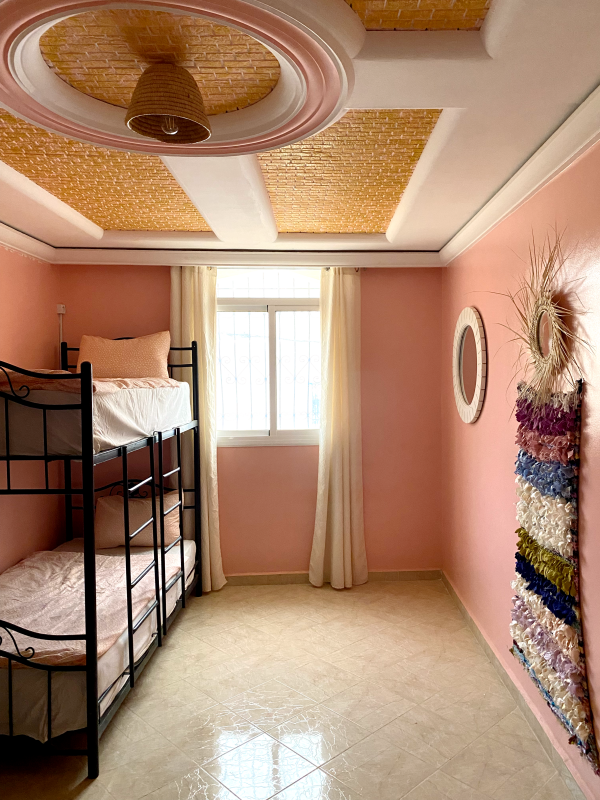 Double Rooms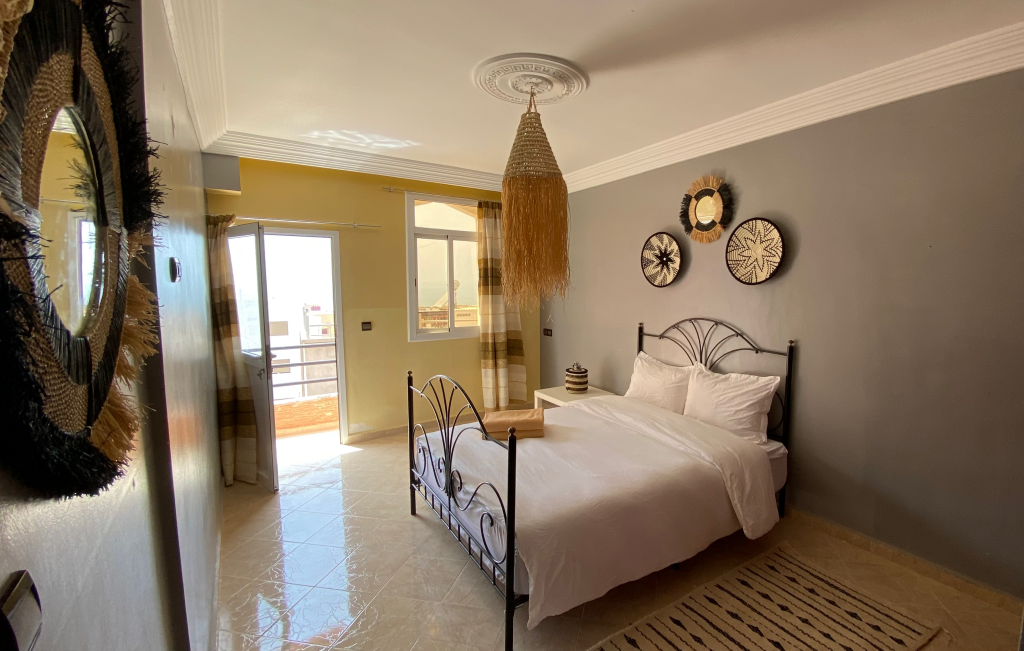 In Tamraght, you can:
See well-known surf spots such as Banana point, devils Point, croco beach, and 12/11 km Point!
Visit most of the surf spots around Tamraght, all within a 20-minute Walking distance!
Meet amazing people and make new friends
Try delicious Moroccan cuisine
Learn about Moroccan Culture
Enjoy a family-friendly atmosphere.
Chill in the sun on the terrace
Watch unforgettable sunsets
And many more things
PS: Our surf house can fit up to 30 guests, and it's decorated in typical Moroccan style.