This hurricane season has been no joke. Sure, surfers have scored, but there have been direct hits and significant damage. Despite this, you'd probably put Ireland on a list of places that really, really doesn't need to expect a Hurricane. Not so today. Ophelia is heading that way. It's already generating significant surf and it could make landfall in Ireland early next week*.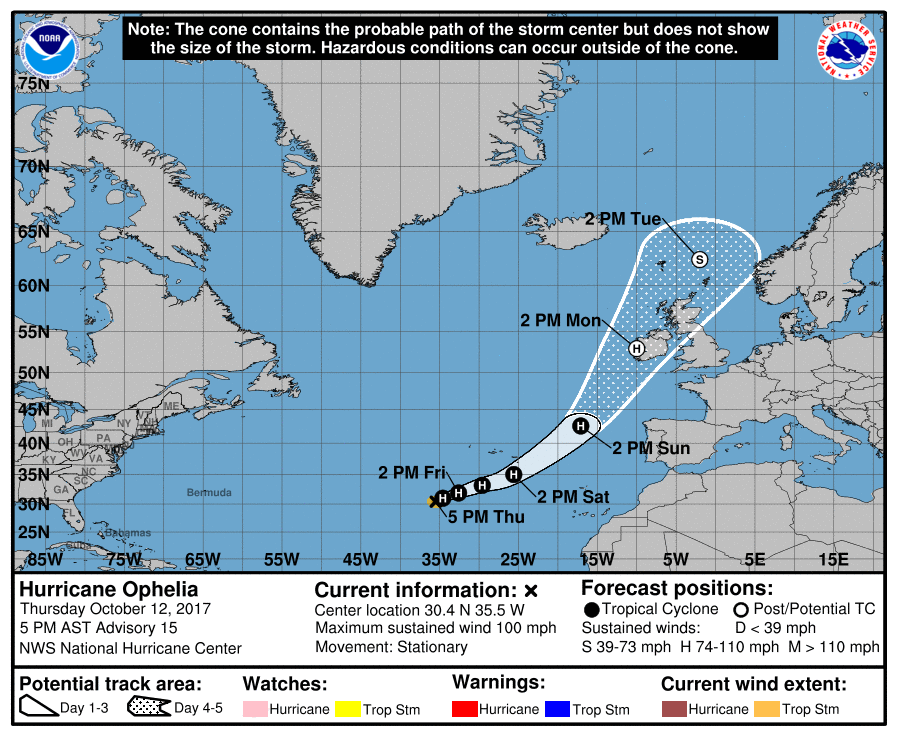 Of course unusual storms are no guarantee of epic surf. While this storm could offer some of the largest surf of the season so far in mainland Europe and Morocco (check the forecast for the Taghazout) the real story is further north. A fetch pushing the most unusual south swell towards those spots that see it so rarely there might mean there's no one about who knows quite how they'll work. 8ft @ 19 seconds for Iceland with light local winds sound interesting? Pumping swell running up St George's Channel to the surprisingly well oriented setups of the Isle of Man? This is one for the searchers and seekers if it comes in as called.
* While this storm is extremely unusual, winds of the current forecast strength aren't so strange in Ireland. The expectations at this stage shouldn't be for damage or destruction on anything like the scale we've seen elsewhere this season. However check your local agency forecasts for guidance, particularly as we move into the weekend and the local picture becomes clearer.
Check our level 1 surf lessons package